Kearney EyeCare is pleased to offer a wide range of optometric services, eye care products including eyeglasses, specialty eyewear, frames, and contact lenses. Our staff is happy to help however we can.
From your first contact with us to your appointment and your follow-up, we aim to make your eye care experience great. This is what drives us to provide you with the best care year after year!
Contact us any time to learn more or to schedule your next appointment.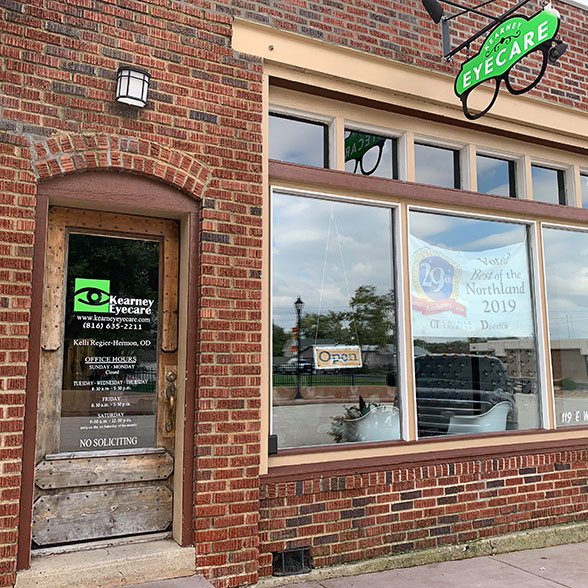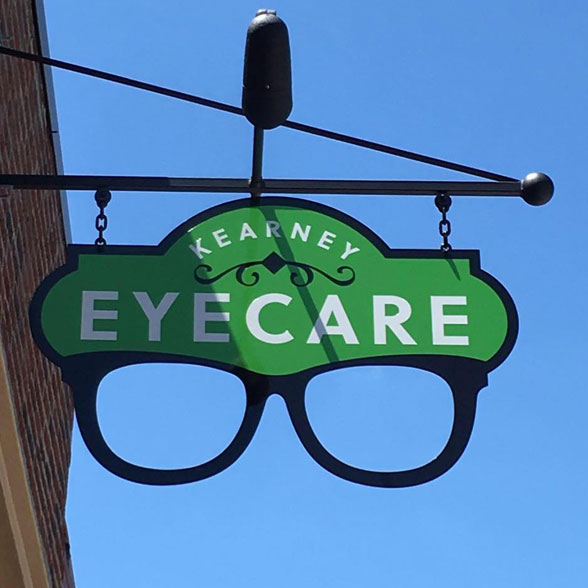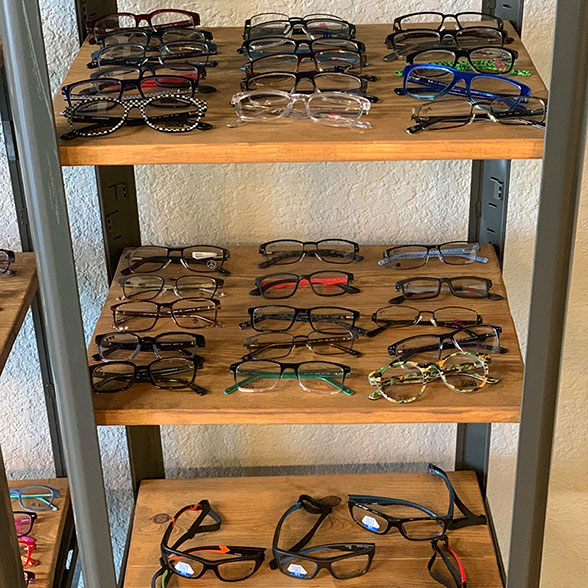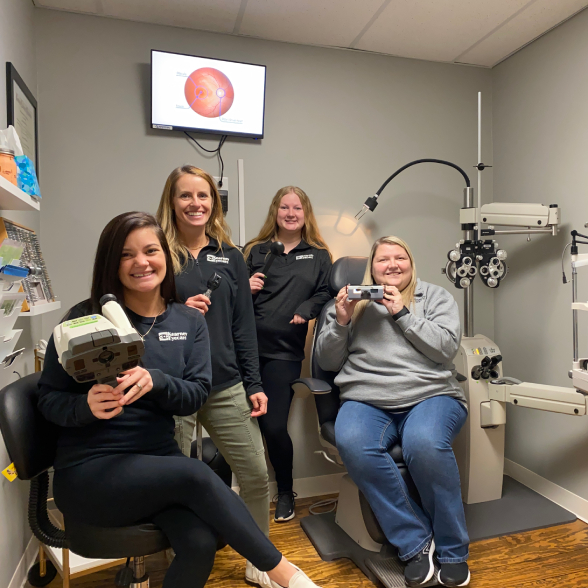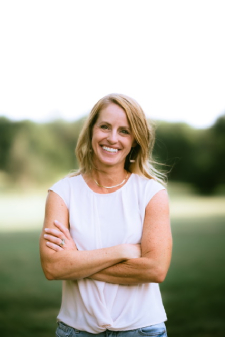 Dr. Regier-Hermon
Optometrist
Having worn glasses since childhood, and previously having been a "difficult to fit" astigmatism contact lens patient herself, Dr. Regier-Hermon enjoys helping patients of all ages to find the best glasses and/or contact lens options to help them see clearly and comfortably.
Obtaining her Bachelor of Science degree from Baker University in Baldwin City, KS, Dr. Regier-Hermon matriculated to Southern College of Optometry in Memphis, TN, where she received her Doctorate of Optometry. Dr. Regier-Hermon completed externships at McDonald Eye Associates in Fayetteville, AR and at Kenner Army Health Clinic in Fort Lee, VA.
In 2006, Dr. Regier-Hermon moved to the Kansas City area to be closer to family and has worked in private practice since that time.
With having family members with sight-threatening eye conditions, Dr. Regier-Hermon stresses the importance of routine eye examinations to monitor for development of eye health problems for early detection. She is rewarded by the opportunity to help patients preserve their vision by treating and managing diseases of the eye.Dr. Regier comanages both LASIK and Cataract surgery patients postoperatively.
Dr. Regier-Hermon and her husband Dan have one son, three daughters, and a variety of pets and small farm animals. The family enjoys being outdoors, canoeing and camping, and following KU Basketball.
Dr. Regier-Hermon is accepting new patients. To schedule a comprehensive eye health and vision evaluation for yourself, children, or other family members, please call us at 816.635.2211.
About Our Team
Our team of eye care professionals is experienced and friendly. We're here to help all patients understand their benefits, schedule appointments, and fulfill their eye doctor's orders. Our practice can give you guidance in picking out your perfect pair of eyewear, and our friendly office staff is knowledgeable about billing and benefits coverage.
Learn more about our team here!
Sammye
Office Manager/Optician
Sammye started with Kearney Eyecare in January of 2022 as the office manager and optician. She is a Kearney native and has over 8 years of
experience in eye care. Sammye holds a degree from the University of Central Missouri and is also a certified sign language interpreter. Her hobbies include traveling, puzzles, and reading.
Malea
Front Office Administrator
Malea started with Kearney Eyecare in 2019 as the front office administrator. She graduated from Plattsburg High School in 2020. Her hobbies include spending time with family and friends, going to sporting events and shopping! She has even performed twice on the Chiefs football field at half time!
Jordan
Optometric Technician
Jordan started with Kearney Eyecare in 2019 as the technician. She has been an Optometric Technician since 2014. She enjoys time with her family and her dogs!
I've been going to Kearney eye care now for about 3 years absolutely the best eye doctor I've ever been to very thorough very professional a very pleasant to deal with the whole staff would highly recommend to anyone we
Paul E.